Regarding home design, ceiling types get left out of the equation, seen only as a practical component to cover up electrical, HVAC, and plumbing systems. Instead many people focus on the walls, furniture, and flooring. But what if we told you that your ceiling could be just as much a part of your home décor as anything else? Choosing a unique ceiling type can add texture, depth, and character to your home, making it truly one-of-a-kind. This post will explore stunning and unforgettable ceiling styles that elevate your home design game.
Ceiling Types
Barrel Vault Ceiling
Barrel vaulted ceilings are an elegant and timeless ceiling type. The symmetrical shape of the curved ceiling offers a high point in the center, creating a cozy atmosphere while adding visual appeal. This type of ceiling is ideal for larger spaces like entryways and foyers and smaller rooms such as dining rooms or bathrooms. Barrel vaulted ceilings also work well with traditional and contemporary styles, allowing homeowners to customize their space based on personal preferences.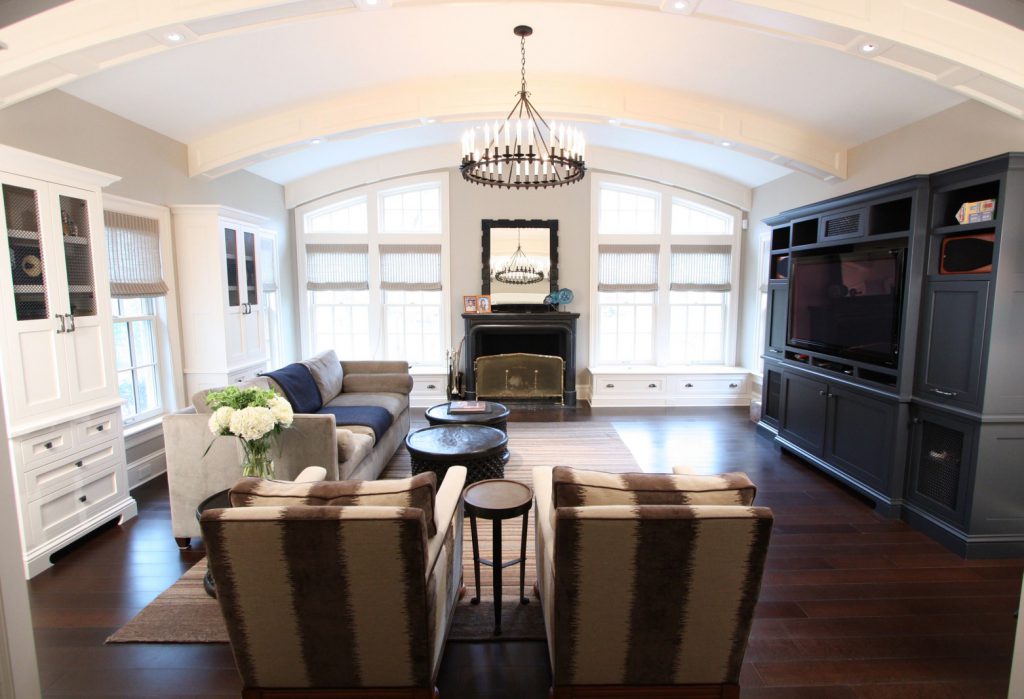 Cathedral Ceilings
Cathedral ceilings have a timeless, elegant, and majestic look found in many classic houses, churches, and other buildings. They are an ideal choice for a luxurious home interior design. The central peak draws attention to the ceiling and creates a unique sense of height while giving the room more depth and dimension. With well-crafted details such as crown molding or decorative beams, cathedral ceilings can create a beautiful ornamental centerpiece in any room.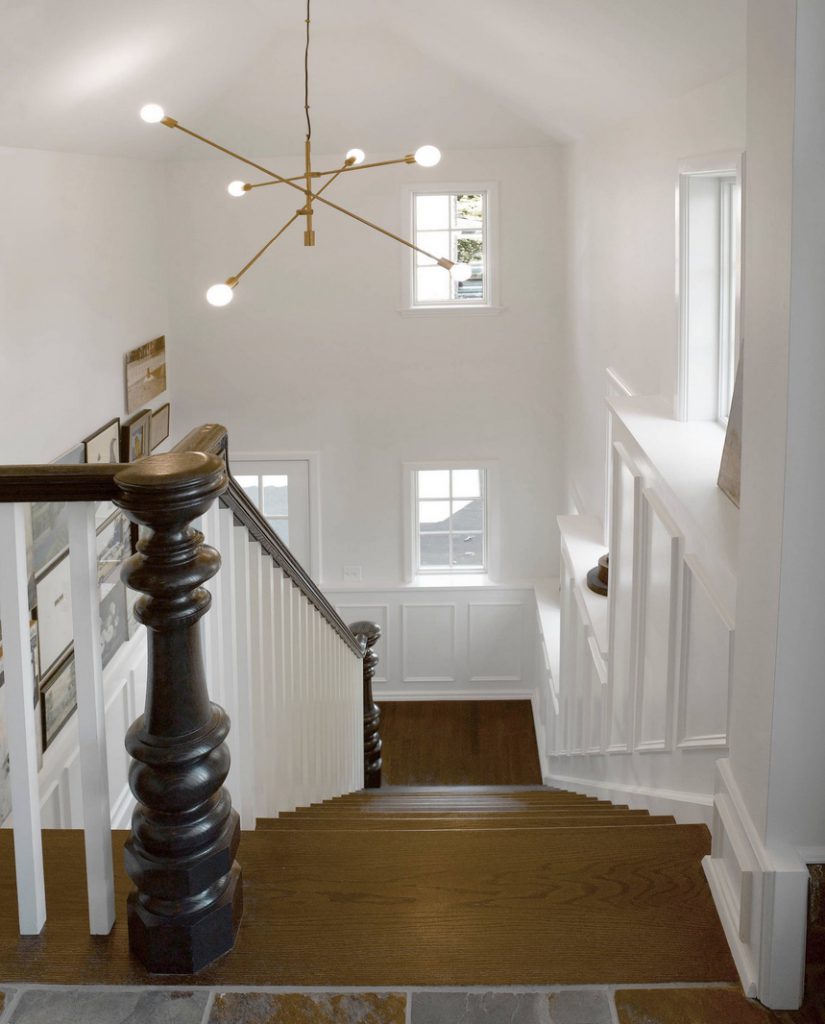 Coffered Ceilings
Coffered ceilings are a classic option that has stood the test of time. They are made up of a grid of recessed panels or geometric shapes, usually in a square pattern. Coffered ceilings add depth and texture to a room. They get used in traditional or formal settings such as libraries, dining rooms, or entranceways. They are made from various materials, such as wood, plaster, or metal, and painted or stained to match your color scheme. Coffered ceilings are a great way to add elegance and sophistication to your home.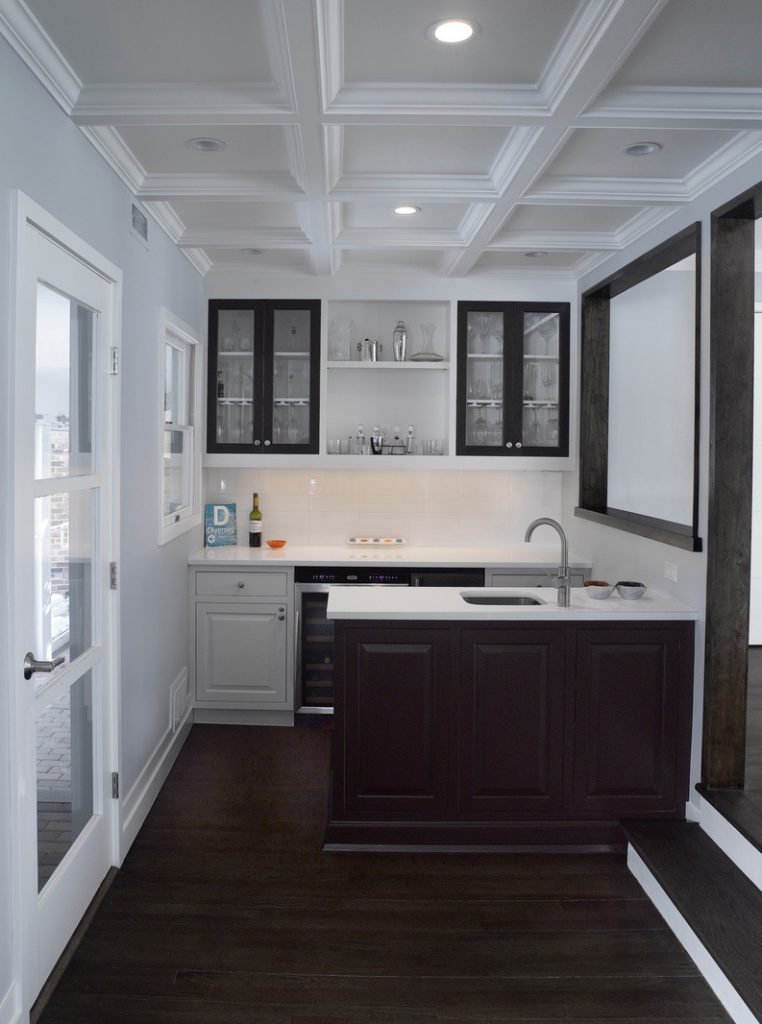 Tray Ceilings
Introduce depth and dimension to your space with tray ceilings. These stylish ceilings incorporate an outer boundary that surrounds a recessed center panel with a stepped or angled design. The best part? To match your design preferences, you can customize their looks with paint, wood paneling, or wallpaper. Ideal for bedrooms, living rooms, or dining areas, these ceilings add a touch of elegance to your space. Complement the tray ceilings with pendant lighting or chandeliers for a striking centerpiece to dazzle your guests.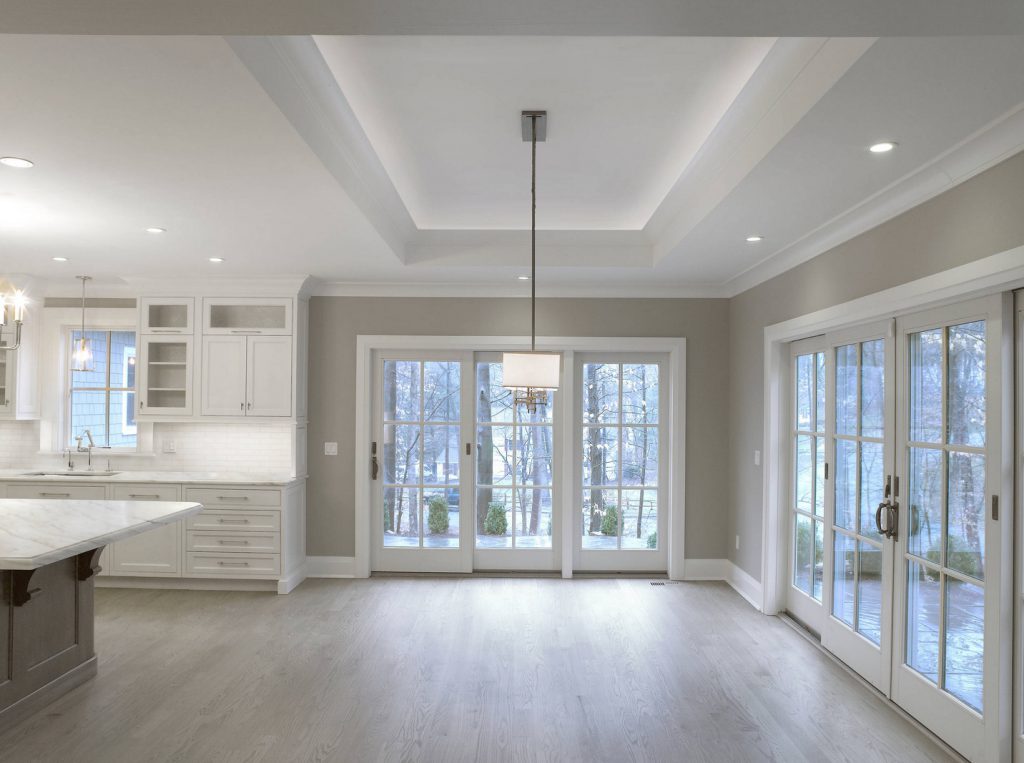 Stenciled Ceilings
If you're feeling artistic, stenciled ceilings are an excellent option for adding a unique and personalized touch to your home. They involve hand-painting intricate patterns or designs on the ceiling using stencils and a few shades of paint. Stenciled ceilings can be as simple or complex as you want, from delicate floral patterns to bold geometric designs. They are perfect for adding a touch of whimsy to a child's bedroom or a striking statement in a foyer or living room.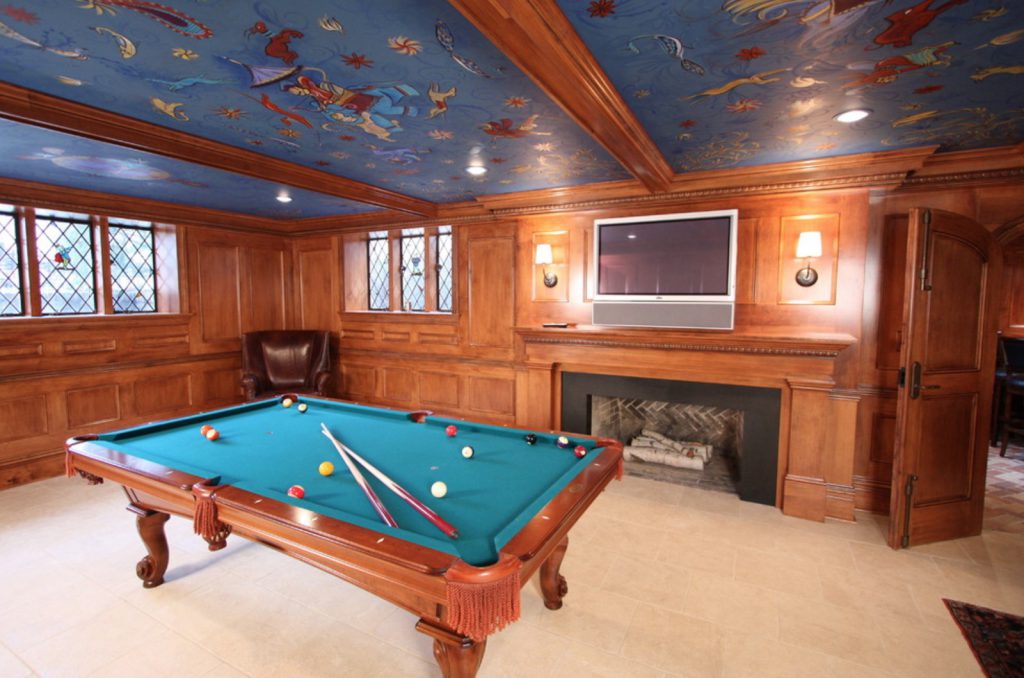 Stretch Fabric Ceilings
Stretch fabric ceilings are an increasingly popular modern and innovative option in high-end homes. They involve a fabric panel stretched over a lightweight frame and clipped into place, creating a seamless and elegant look. Stretch fabric ceilings can be customized with textures, patterns, or LED lights to create a unique ambiance. They're ideal for basement renovations or home theaters, where a cozy and intimate setting is essential.
Exposed Beam Ceilings
Exposed beam ceilings can add a touch of elegance to any home. They're most often found in modern and rustic styles but also are used to traditional designs. Exposed beam ceilings typically feature wooden beams that are left untreated or lightly finished. Depending on the desired look, these beams may appear planed, sanded, or distressed. Installing an exposed beam ceiling is an excellent way to add height and visual interest to any room.
Cove Ceilings
Cove ceilings are popular for adding an elegant aesthetic to any living space. The upper walls have two facing walls that slant inwards and connect to a flat ceiling, creating an arch-like effect. This ceiling type can also subtly enlarge the space, giving the illusion of higher ceilings. Exposed cove ceilings can further highlight the design elements around them, like moldings or specific paint colors. Even with minimal furniture, this type of ceiling can draw attention to the room, giving it a luxurious feel.
Conclusion on Ceiling Types
Don't let your ceiling be an afterthought in your home design. Choosing a unique and stunning ceiling type can add depth, dimension, and character to your home. From classic coffered ceilings to modern stretch fabric ceilings, there are plenty of options to suit your style and taste. Go ahead and elevate your home design game with these unforgettable ceiling types.